ENMAS OMAN Factory is located in prime location of Sohar industrial estate, Phase 7. It is an absolute infrastructure to handle any volume of Rubber lining of Vessels, Tanks, Pipe Lining, Pulley Lagging etc., Convenient 1000 sq. m workshop placed with Work table, Pipe lining Equipment, Rubber Store & Boiler house.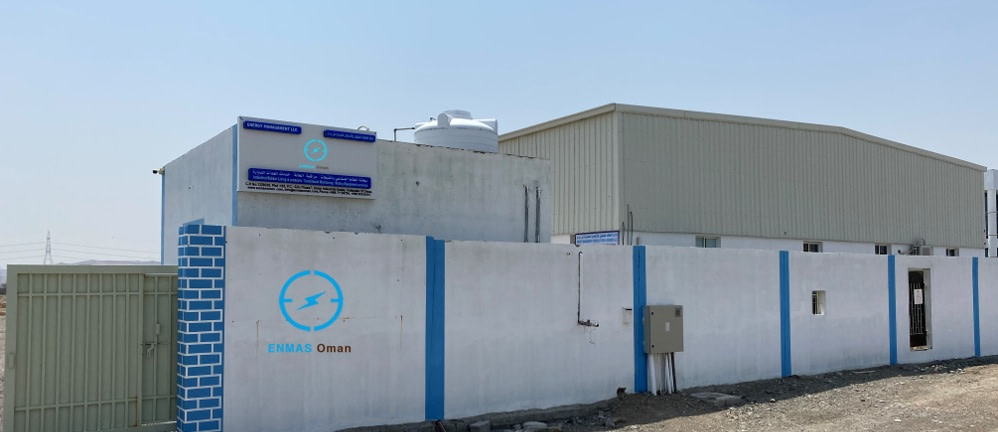 Boiler 800 Kgs / Hr
HSD fired Steam Boiler capable of generating 800 Kgs/hr. of steam. A Three pass fully wet back design. The Boiler is installed and connected with main stream header of Autoclave and a Flue gas duct & Chimney connected at the outside platform. Our Boiler will generate Vulcanization range up to 160° C.
Model
SBIO – 008
Capacity From and at 100o C
800 Kgs/Hr
Working Pressure
10.5 Kgs/cm2
Steam Temperature
185o C
Dryness Fraction
98%
Thermal efficiency
88 +/- 2%
Fuel Consumption
HSD (NCV – 10,500 Kcals/Kg)
45.71 Kgs/Hr
1.5 Mtr x 6 Mtr Autoclave
Our Autoclave fitted in a very convenient platform to load & Unload the jobs real quick. The Platform length is 15 meters. The autoclave doors are fitted with quick lock system and the Steam pressure and temperature monitored by regulators and cut off system. Our vessel can handle different curing cycle to adjust the required hardness of Rubber compound.
| Spec Description | Feature |
| --- | --- |
| Model no | SMI3335AUTOCLAVE/QUICK LOCK MODEL |
| Inside shell dia | 1500 mm |
| Overall Length | 6000 mm |
| Shell thickness | 16 mm |
| Dished ends | 20 mm |
| Material | SA 516 GR 70 |
| Max. steam working | 5 Kg/cm2 |
| Hydraulic test pressure | 10 Kg/cm2 |
| Door design | quick closing/opening door operated by hand lever rack/pinion device, with silicone rubber high temp. |
| Door swivel | To the right or left looking from the front side gear box on right side. |